Water Test CT
Concerned about what's in your CT water supply? Test today.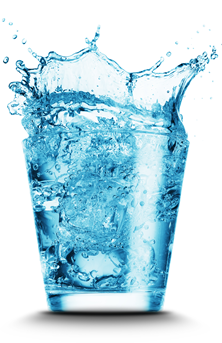 If you care about water quality you know that a bad taste or bad smell can ruin the pleasure of drinking. If your water tastes weird, looks different, tastes metallic or smells chemically then there is some reason for concern. Not every water pollutant can be seen, tasted or smelled, however.
Some dangerous forms of bacteria and many common pesticides cannot be detected without lab analysis. Not knowing if your water supply is safe can cost you more than just anxiety. Investing in bottled water or water purification can become very expensive and may be unnecessary.
Testing your CT water samples can determine if if your water is safe to drink or if filtration is necessary or will be effective.
Small children, the elderly, individuals with compromised immune systems, or pregnant individuals need to be especially cautious. The US EPA suggests private wells, at minimum be tested at least annually for nitrates and coli form bacteria.
Other optional water tests for you Connecticut well include: Radon, Lead, Arsenic, Uranium, Fluoride, VOC testing, TPH, Pesticides, Herbisides & more.
Just because your neighbors' well has been tested the results were satisfactory does not mean yours is safe. The safety of your well water relies on several factors. They include surface and underground geology, depth, type of well and more. Generally, the deeper your well is the cleaner the water.
>We've had instances where new wells have been drilled on the same property because the original well water was not safe for consumption. The water test results from each well were entirely different … and that is on the same piece of property. CT Well water quality can change regularly upon refilling due to wet and dry seasons. It is up to you have your well water tested. Be sure to keep all testing outcomes (reports) for future reference.
Through proper handling and sampling of your water and precise laboratory analysis, the invisible — becomes — visible for you.
Your water report will be easy to read and understand and comes with a complete explanation of your results, and what they mean. This enables you to determine the proper course of treatment if need be. All tests are performed by a CT licensed lab and are certified and acceptable for:
Connecticut FHA, VA, & USDA loans, conventional mortgages, refinances, new home purchases & sales, new construction, certificate of occupancy, rental properties, day care, child care, foster care, adoptions, schools, food service, food manufacturing, restaurants, brewing & breweries, agricultural purposes, manufacturing, pharmaceuticals, health reasons, after the installation of a new well or well pump, routine testing and more.
Having a professional water test will help you indicate if your existing filtration system is sufficient and working properly or if additional filtration is needed.
Grant yourself the peace of mind you deserve.
"Water test services near me in CT?" Yes. Schedule your appointment now. Call today 888-558-1574.